We've been making educational furniture for schools and universities for over 30 years and we think we've just about nailed it!
Our customers return to us time and time again because the furniture we make for them lasts a long time under demanding conditions and still looks good after many years.
We specialise in providing fitted furniture to maximise the use of space in schools and universities and our innovative team of designers will find the perfect solution for your next renovation project.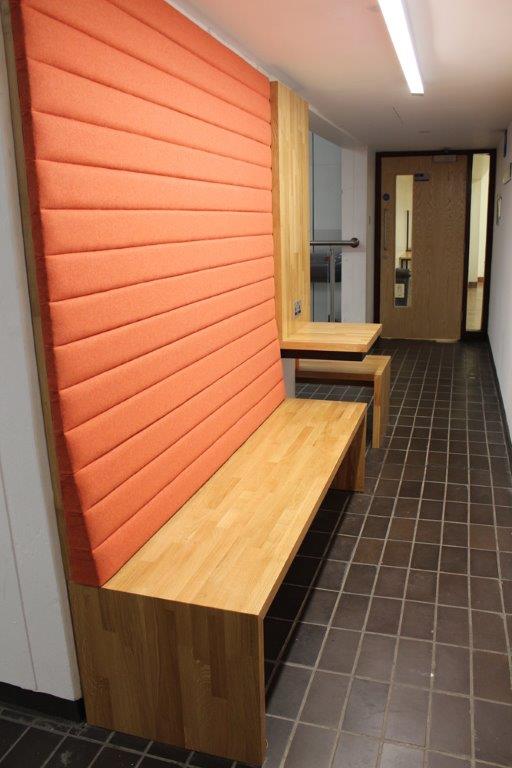 From standard school loose furniture to the most impressive unique design projects, we can manufacture the school furniture you want, not just what's available in the usual mass-produced furniture catalogues.
Over the years we've manufactured everything from outdoor shelters and playground furniture, to bike sheds, school stages, laboratories, specialist IT and music rooms, wet rooms, staff rooms and offices, cloakroom lockers and coat / shoe storage, toilets and washrooms… – you get the idea! Basically we can manufacture just about every piece of furniture and fitting required in a room for a school or university.
You can even buy our loose furniture through our online shop where we have a range of tables, storage units, bookcases, display cabinets and other school furniture which is all manufactured fully assembled – we don't do flat pack, all our furniture is delivered ready to use. If you need some help with installation, our friendly team of installers will come in and do the job with the minimum of disruption.
Case Study
The Oaks Secondary School – Go Read Bus
Ambic were asked to help with an innovative project for The Oaks secondary school in Spennymoor, County Durham. A former Go North East bus was transformed into an inspirational learning environment to improve literacy skills for students with special educational needs. Ambic manufactured bespoke bookcases, tables and storage to fit perfectly in the adapted spaces working closely with the staff in the design of all the furniture to ensure that it met the special requirements of pupils. English teacher Sarah Swales said "I realised if we wanted to really take literacy seriously and help our students, our tiny, bland library wasn't going to do it. The idea for the bus snowballed from there and it's turned out better than I'd hoped."