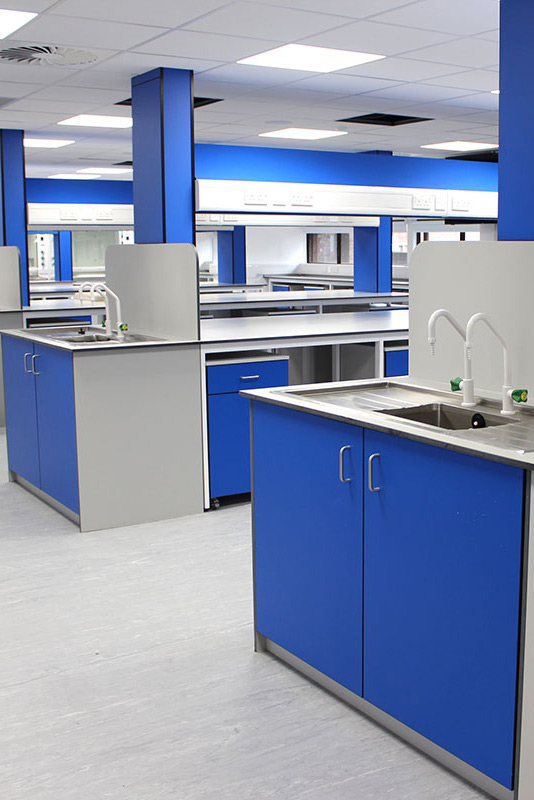 We manufacture laboratories across a range of sectors including medical laboratories required for clinical pathology testing and other medical specimen procedures, pharmaceutical laboratories for research and production environments, industrial laboratories for the semi-conductor market, testing in the automotive industry or food product development and educational laboratories for schools and universities.
All our materials are of the highest quality and will be selected to ensure the meet the demands of your particular testing, research or production environment. They are assured not only to meet the operational requirements of your sector, but will also continue to look great even with heavy use, projecting an impressive, professional image to prospective clients.
We can also manufacture supplementary units for your testing or production equipment and ensure everything is fully integrated within the rest of your laboratory design.
SGS UK Ltd are the world's leading inspection, verification, testing and certification company. They approached Ambic when they took over a former Welding Training Centre building in Middlesbrough Riverside to transform the rundown building into 18 state of the art laboratories. To bring the project in under budget, we recommended an alternative solid grade laminate to the market leading Trespa (Fundermax) on which SGS completed their own stringent testing. They found the material to be better performing and at a considerable cost saving. We manufactured the full suite of laboratories delivering the project  on budget and on time.